OrchKids In Your Community
Through the OrchKids program, your school or community organization can benefit from a wide variety of music instruction, concert and cultural opportunities!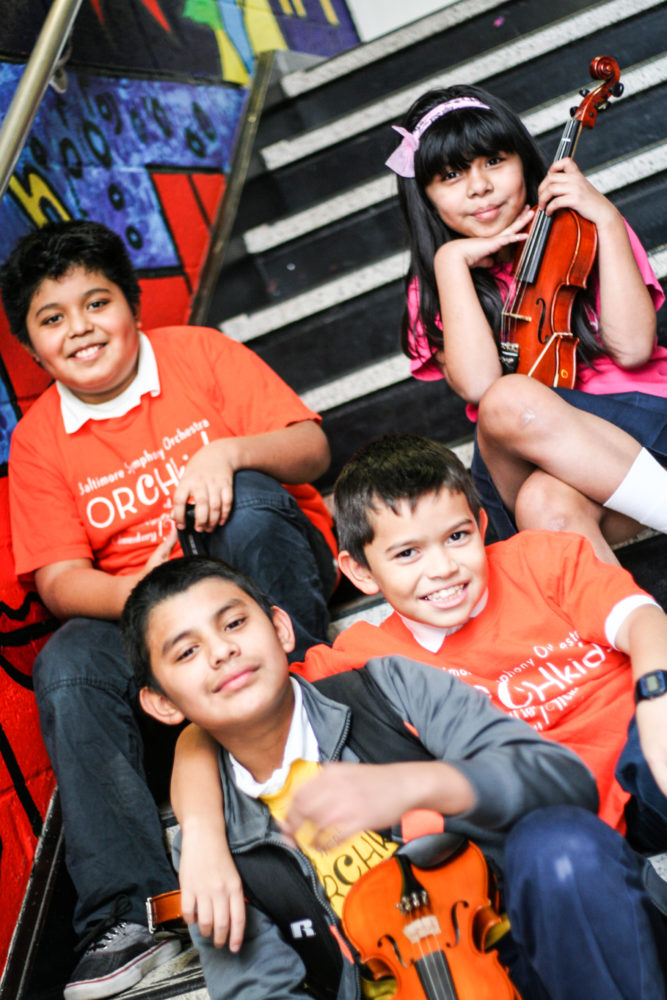 To bring orchkids to your school, use the form below to contact us
In-School Program
OrchKids engages students in a variety of ways during their daily in-school schedules. The OrchKids program believes in democratic access to music education and exposing children to music at a young age. With this in mind, OrchKids implements an inclusion-based model during school hours serving students as young as pre-kindergarten.
---
After-School Program
OrchKids after-school programming is an intensive option focused primarily on engaging students through instrumental instruction during the most dangerous hours after-school. Through this model students are able to progress socially, musically, and academically. After-school programming generally starts in 1st grade and can serve students through high school.
---
Workshops
Workshops are another great way that OrchKids can engage a wide variety of students! The OrchKids workshop model is built on a week-long intensive that culminates in a concert for the school, parents, and community. Bucket band, choir, and collective composition workshops are available. Each workshop can incorporate themes such as Black History Month, Maryland/US/World History, Latin American Heritage Month, Civil Rights Movement, and school mottos. For more information about scheduling a workshop please contact orchkidsworkshops@bsomusic.org.
Let us know how we can bring the OrchKids program to your community!