Our Program
OrchKids uses music as a vehicle for students to develop musical and social skills that are transferable to all areas of their lives. Marin Alsop, Music Director Laureate of the Baltimore Symphony Orchestra and OrchKids Founding Director, shaped OrchKids into the cornerstone of the BSO's community engagement efforts across the city with her artistic leadership and direction. OrchKids was founded in 2008 with 30 students at one elementary school with seed funding from Marin Alsop and Founding Donors Rheda Becker and Robert E. Meyerhoff.
OrchKids now works with seven schools in Baltimore City, serving over 1,800 children from Pre-K through 12th grade during school, after school, and in weeklong workshops. 
In collaboration with several community partners, OrchKids provides music education, instruments, academic assistance, meals, mental health resources, connection to social services, as well as performance and mentorship opportunities — all at no cost to students and their families. OrchKids is an acknowledged leader in the El Sistema movement throughout the world.
Bring OrchKids to your Community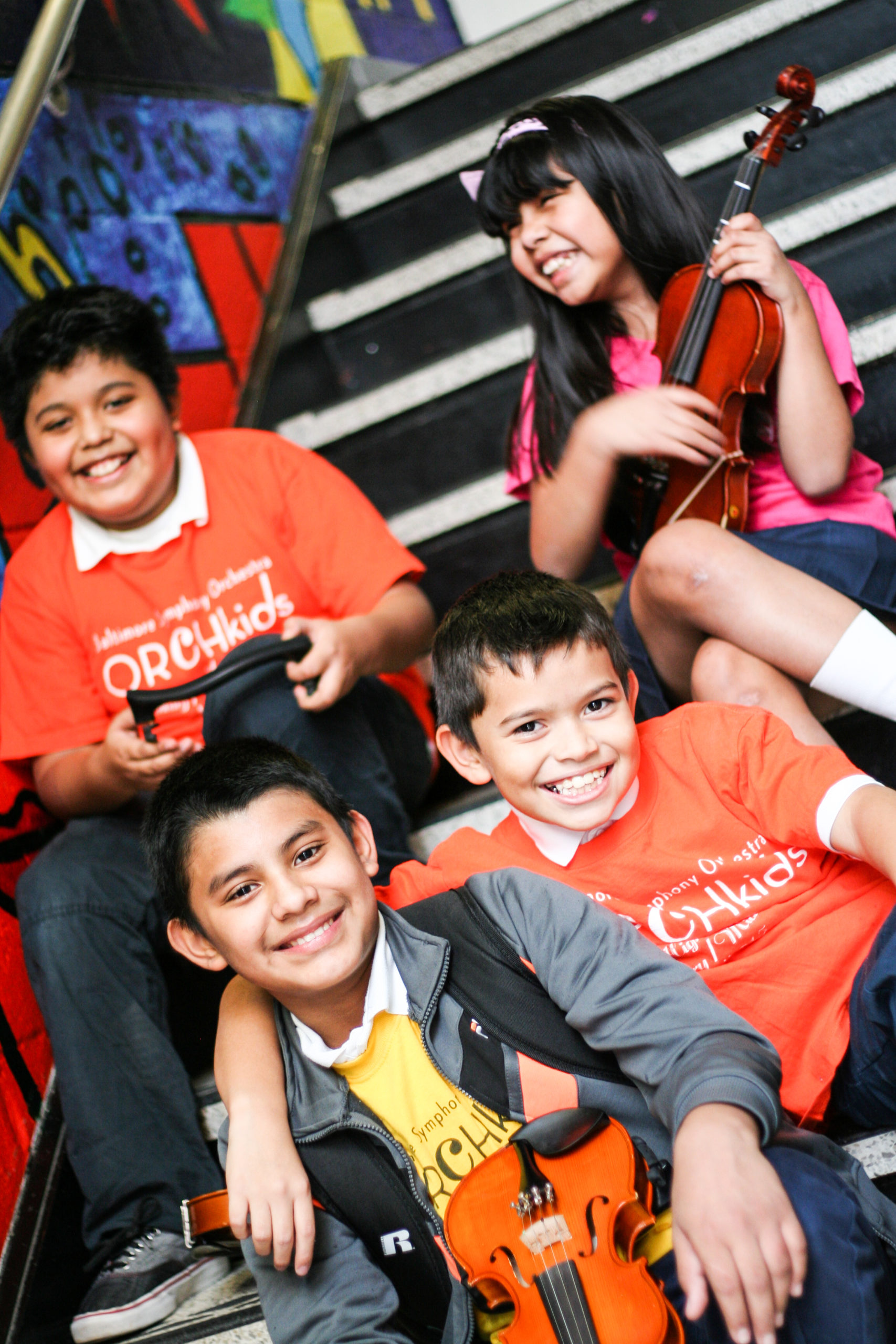 Believing that music and mentorship open doors and that every child should have the opportunity to experience making music, OrchKids has the following mission and goals:
OUR MISSION
OrchKids provides Baltimore youth with equitable access to community-based, high-quality music instruction and programming that teaches musical and social skills transferable to all areas of their lives.
OUR GOALS
– Provide children with valuable tools to expand opportunities for creativity, self-expression, cooperative learning, teamwork, academic success, and self.
– Engage students at an early age and support their musical training by offering them quality instruction, instruments, and a full range of personal and family enrichment experiences.
– Better serve and deepen the BSO's reach into the community; broaden partnerships with other community organizations.
– Develop a neighborhood program that will create a sense of community pride through heightened participation.
– Increase parental involvement in all aspects of students' lives to improve their chance for lifelong success.
– Become a model for similar programs in other cities.